Floppy straw hats are a summer must-have, whether you're spending the day hanging out at the beach, pool or simply gardening at home. Not only are they perfect for keeping the sun's rays off your face, they're super cute too! Instead of dropping a lot of money, why not create your very own one-of-a-kind hat? We love polka-dots and wanted to create a classic, yet fun design. We'll show you how to transform a plain, boring straw hat into a summer-inspired accessory you'll be proud to show off!
What you'll need:
Fabric-safe craft paint, like this one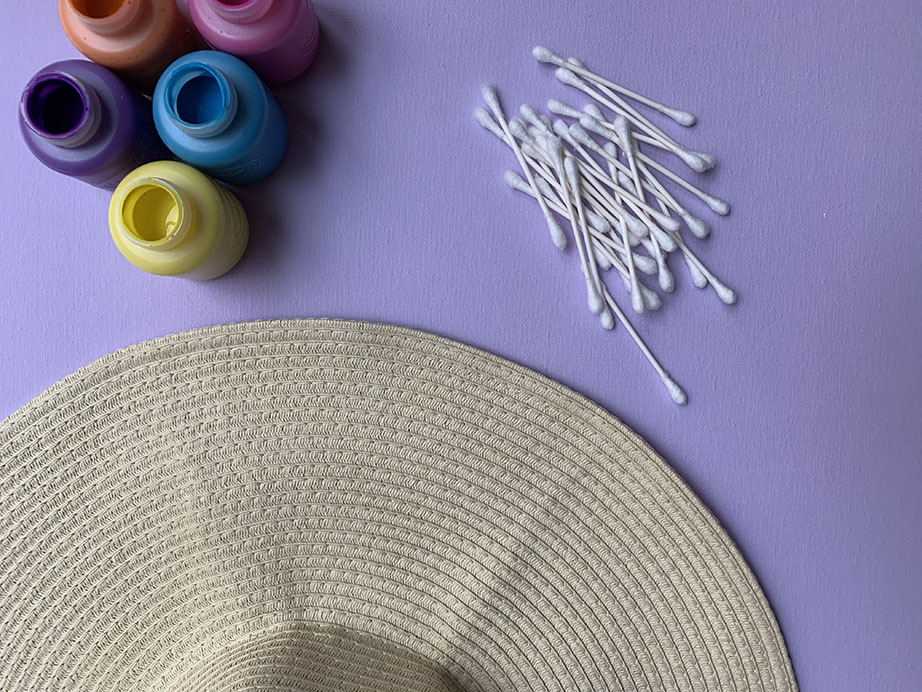 What you'll do:
Dip a cotton swab in the craft paint and make your first polka-dot by first making a circle, then filling it in. Tip: It's best to start at the top of the hat so you don't smudge the dots while working on the rest of the hat.
Repeat until you've covered your entire hat. If you're using multiple colors, simply grab a new cotton swab.
Let dry completely, touch up if needed and you're all set!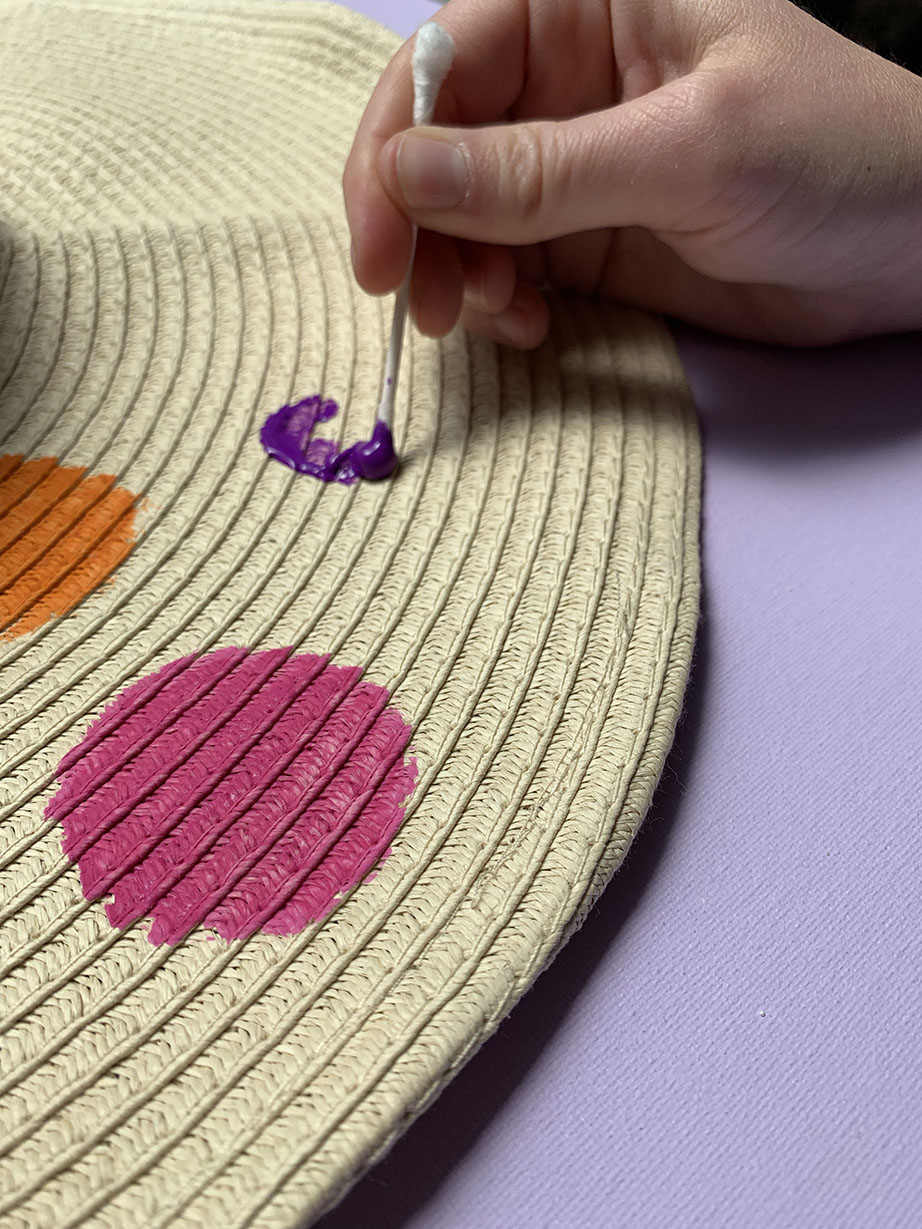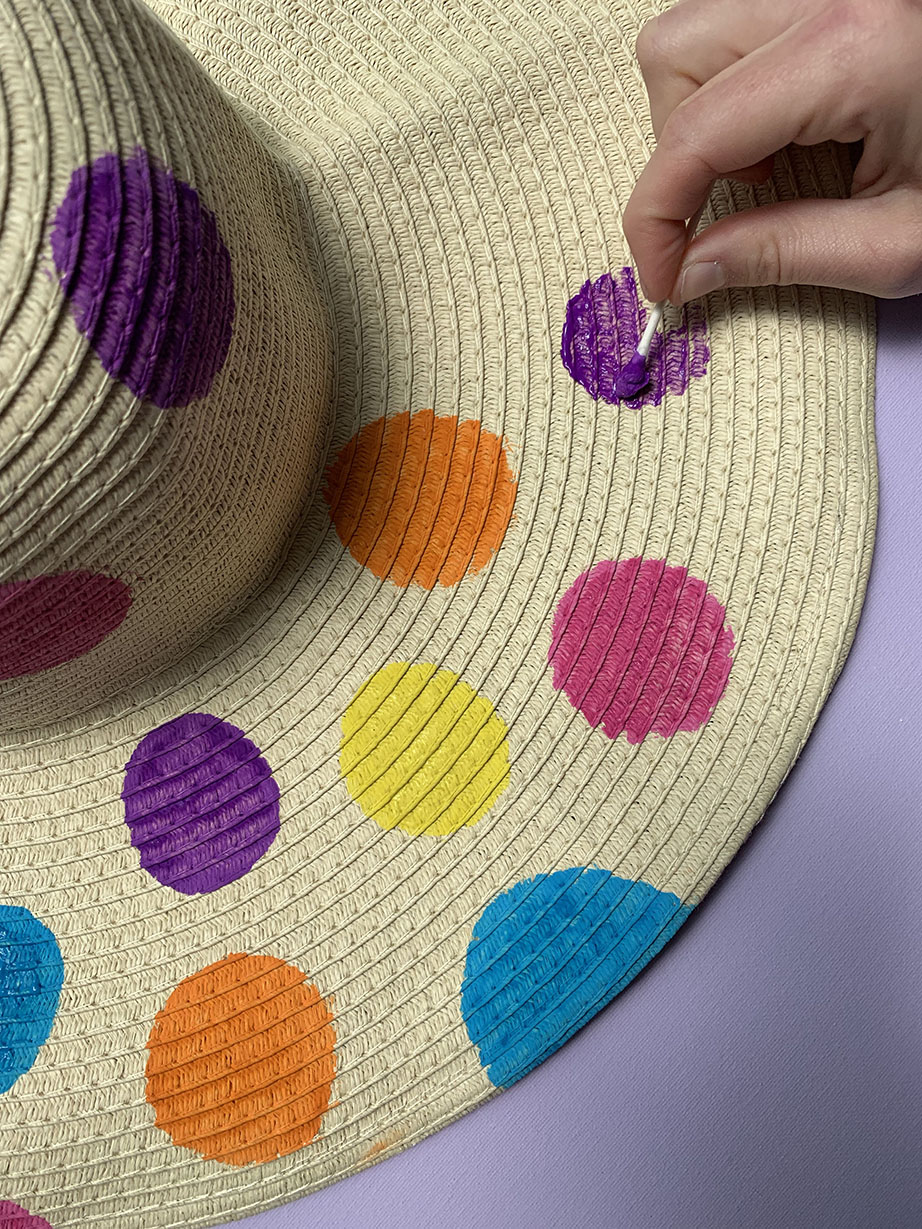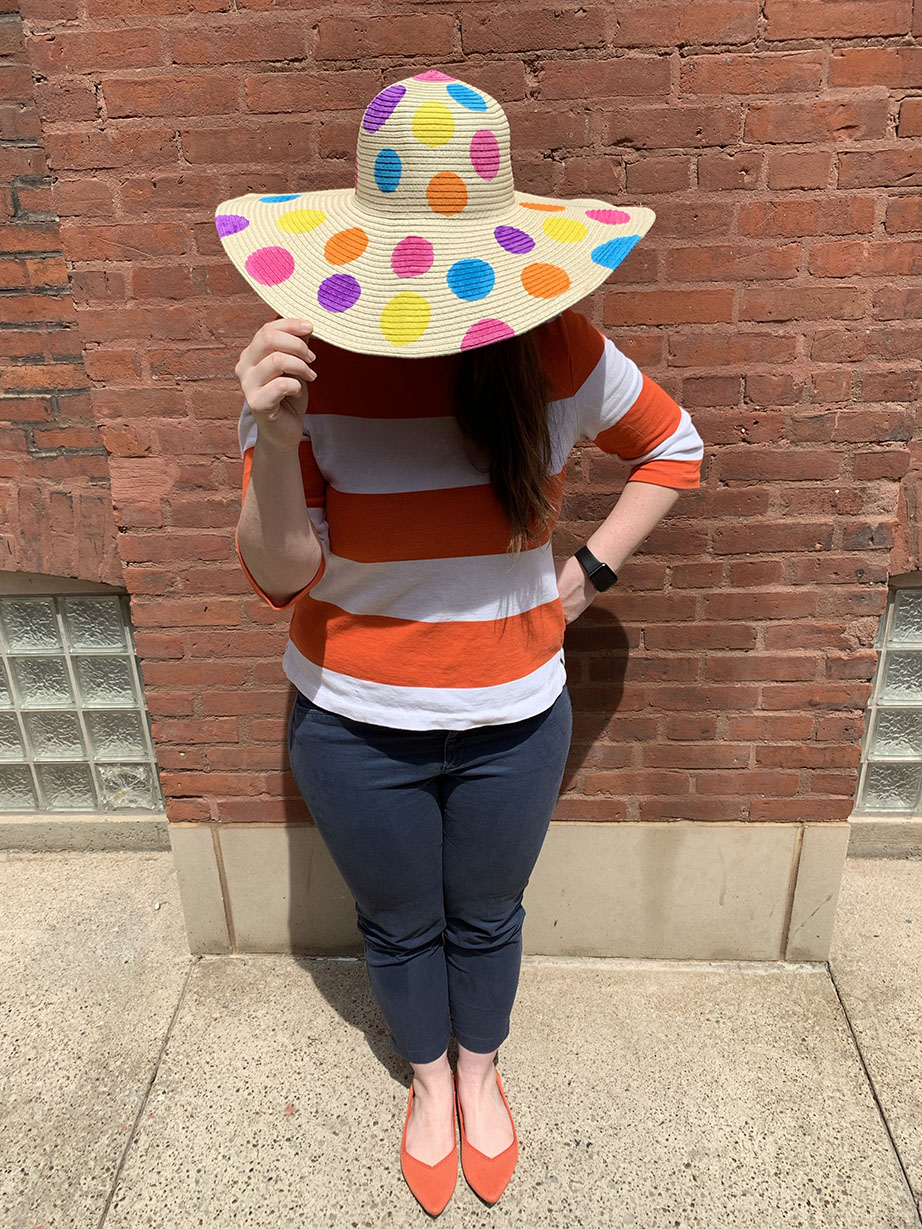 Ta-da! Pair with your favorite outfit and you're ready for summer!