Prom is the night to go all out and feel like royalty! Between the dress, shoes and accessories, things can really add up, but there's no need to break the bank when it comes to your makeup. Here are some of our favorite makeup looks and tips for the big day.
Soft Smokey Eye
A great smokey eye is the perfect look for a night out, and believe it or not, it's pretty simple to achieve.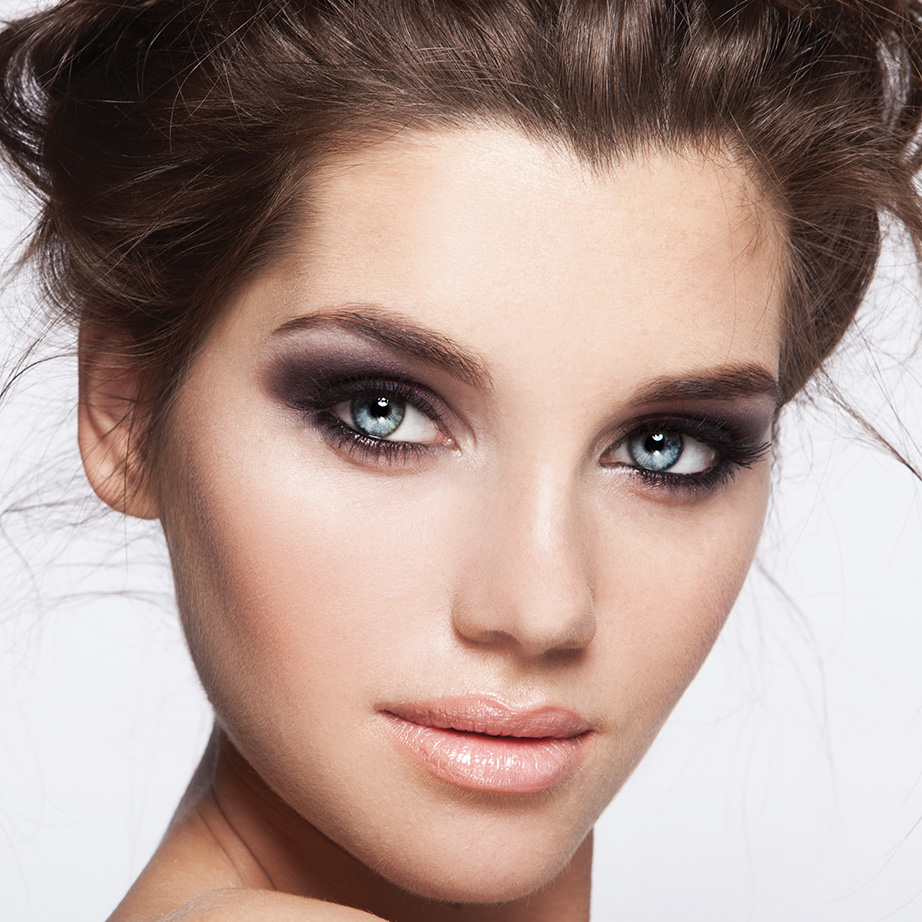 What You'll Need:
Brown Eyeshadow
Black Eyeshadow
Makeup Primer
Nude Eyeshadow
Flat Eyeshadow Brush
Black Eyeliner
Black Mascara
What You'll Do:
Apply primer to your entire lid, then cover with nude eyeshadow.
With your flat eyeshadow brush, use the brown eyeshadow to cover the upper eyelid. You can apply the same eyeshadow to the lower lashline.
Repeat the process using the black eyeshadow, starting at the outer corner.
Blend, blend, blend.
Line your upper and lower waterline with eyeliner.
Apply mascara,
Since you're using a lot of dark colors, eyeshadow fallout may occur. Use a cotton round or swab to clean up your eye area without ruining your look.
Tip: When wearing a smokey eye, make sure the rest of your makeup look is toned down (a dramatic eye and a bold lip can clash and look too over the top).
Dewey Natural Glam
Your most important asset in a natural makeup look is your skin-a healthy glow really takes center stage. Here are some of our favorite skin perfecting tips: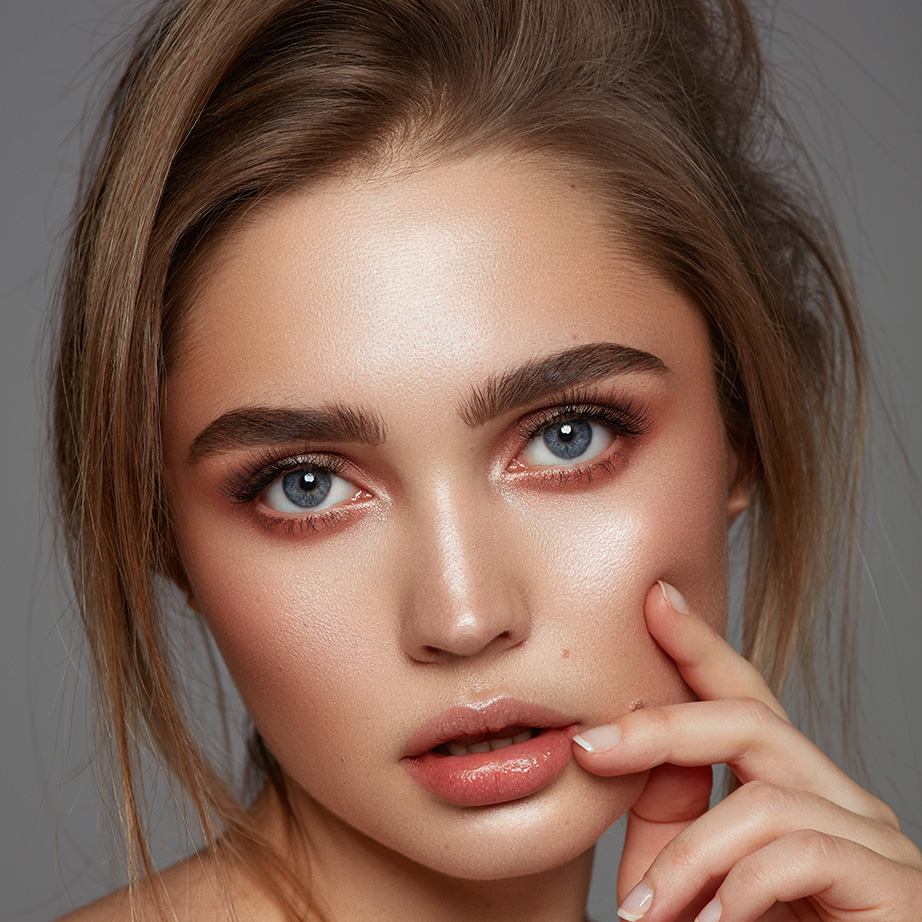 Moisturize-make sure your face is clean and exfoliated before applying a lightweight moisturizer. 
Prime your entire face- primer is meant to perfect your base and create a smooth canvas for your makeup. There are many options, so choose a formula that works with your skin type.
Time for foundation- for this step, opt for a formula that's lightweight, nourishing and let's your natural skin come through (save the matte foundation for another day).
Conceal- choose a concealer that's 1-2 shades lighter than your skin tone. Use a concealer brush to dab underneath your eye and anywhere  you may have a blemish.
Blush- choose a pinky peach shade and apply a small amount on the apples of your cheeks.
Eyeshadow-choose a bronzey shade to tie your whole look together.
Set- use a translucent powder to swipe all over your face to set your makeup.
Highlight - highlighting your cheek bones, bridge of nose, cubid's bow and brow bone helps you achieve that youthful glow. 
Bright
Going for a natural prom look can be very flattering, but when you really want to stand out from the crowd bright and bold is the way to go!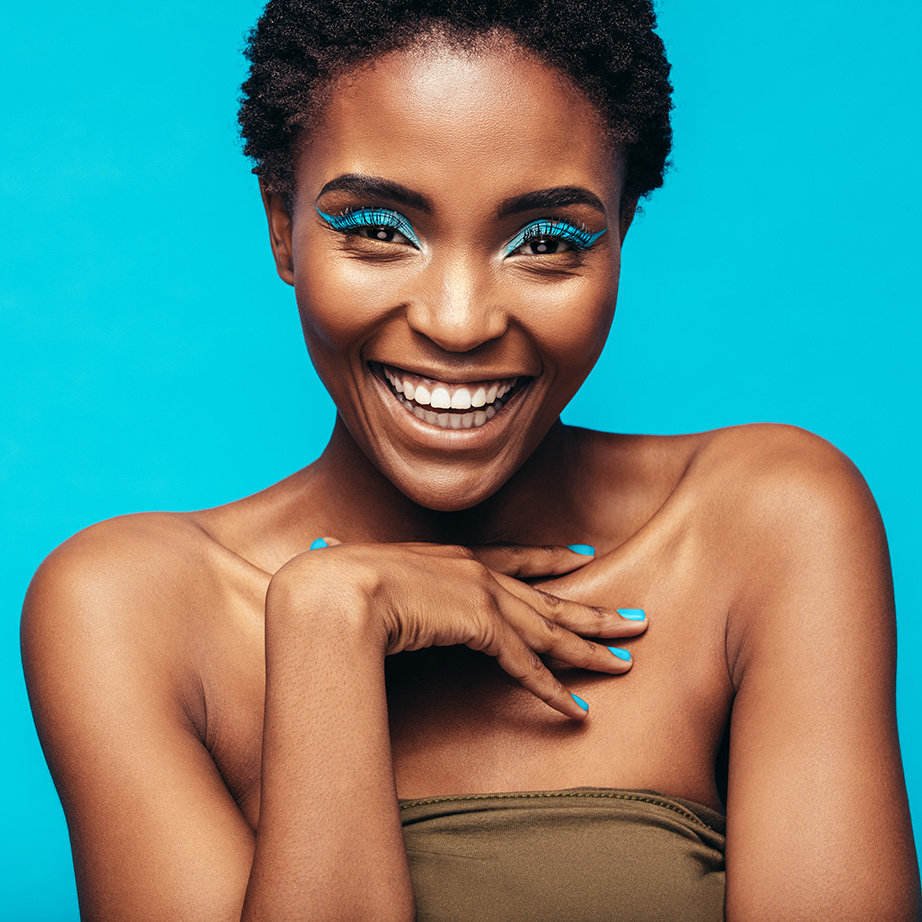 Tips for pulling off bright eyeshadow:
Add a white base to your lids to really make your eyeshadow pop.
Blend-to avoid looking clownish.
Tone down the rest of your makeup so your eyes really pop.
Add intensity to your shadow by wetting your makeup brush before applying.