There are so many beautiful wreath options to dress up your home this holiday season, but let's be honest, they can get really pricey. Save your money without compromising style with our easy peasy cotton ball wreath craft. You can dress it up with garland, a pretty bow or any festive embellishment!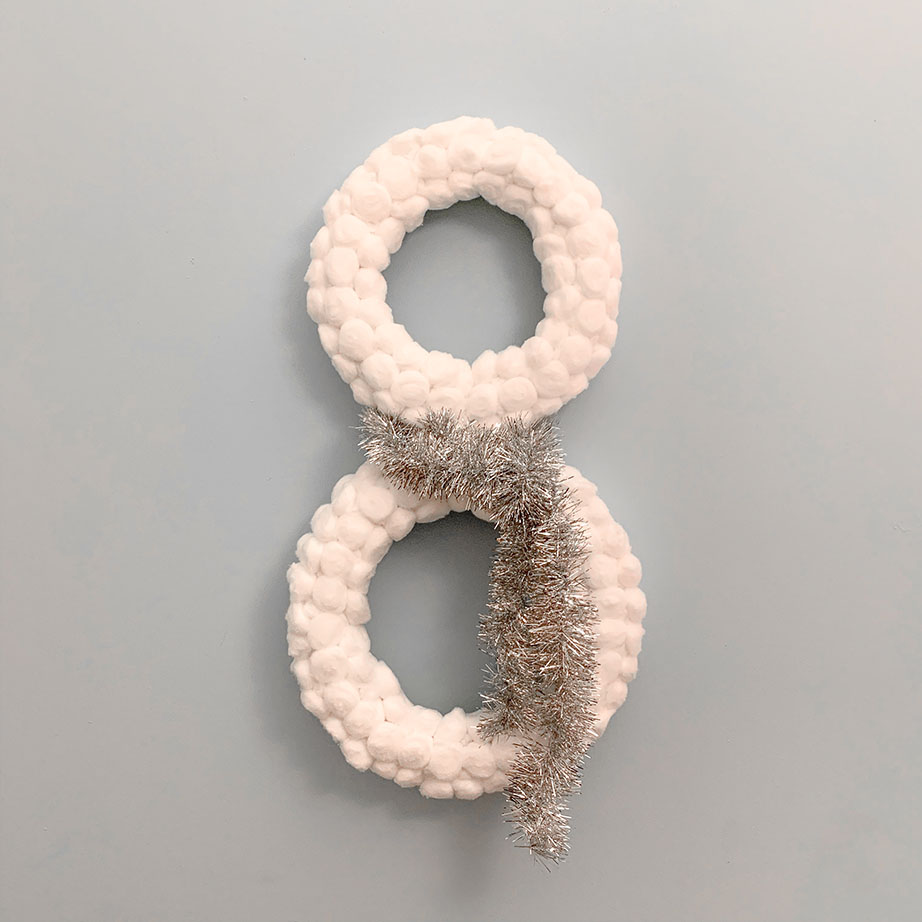 What you need:
2 styrofoam wreaths
Hot glue gun
3 bags of Swisspers Cotton Balls
Garland, ribbon or any decoration you'd like to add.
Directions:
Step 1
Gather 2 styrofoam wreaths, hot glue gun and 3 bags of cotton balls.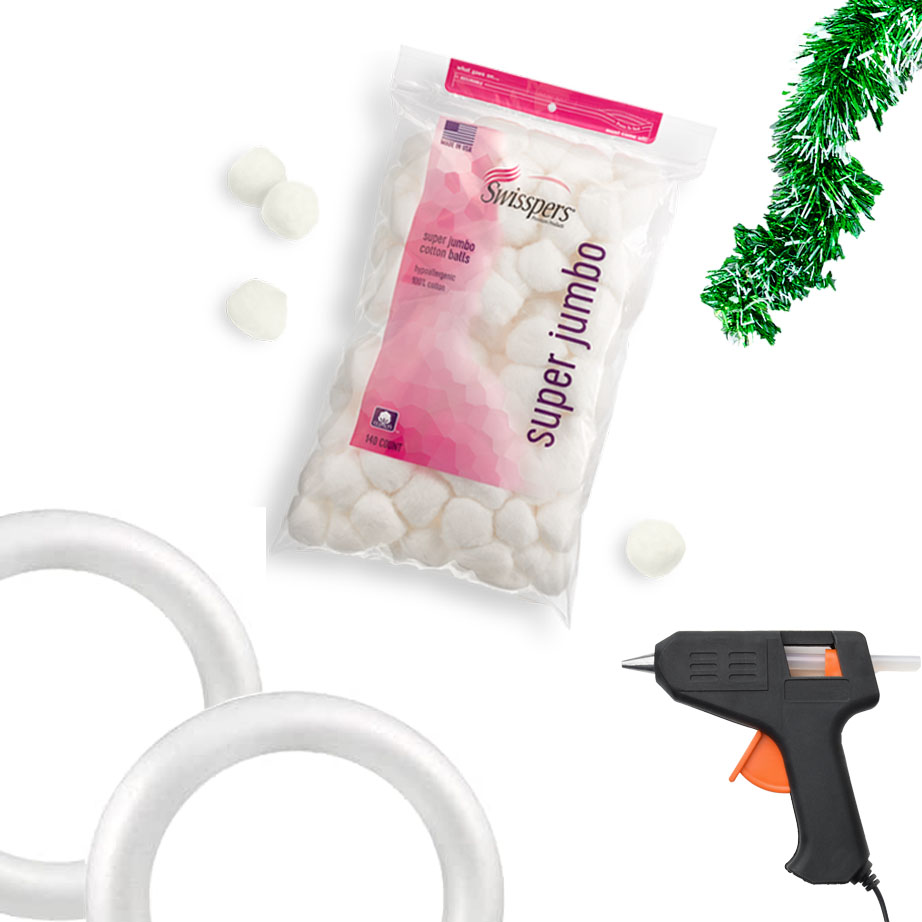 Step 2
Hot glue rows of cotton balls around the wreaths until they're completely covered.
Step 3
Stack the wreaths, smallest to largest.
Step 4
Connect the circles with thread where they touch.
Step 5
Dress up with bows, garland or greens.