Although we love the thought of glitter year round. New Year's Eve gives us the green light to wear as much as we want! We're going over some tips on how to create the perfect glitter eye so you can shine on all night long.
Quick tip: Glitter shadow should always go on last (followed by mascara).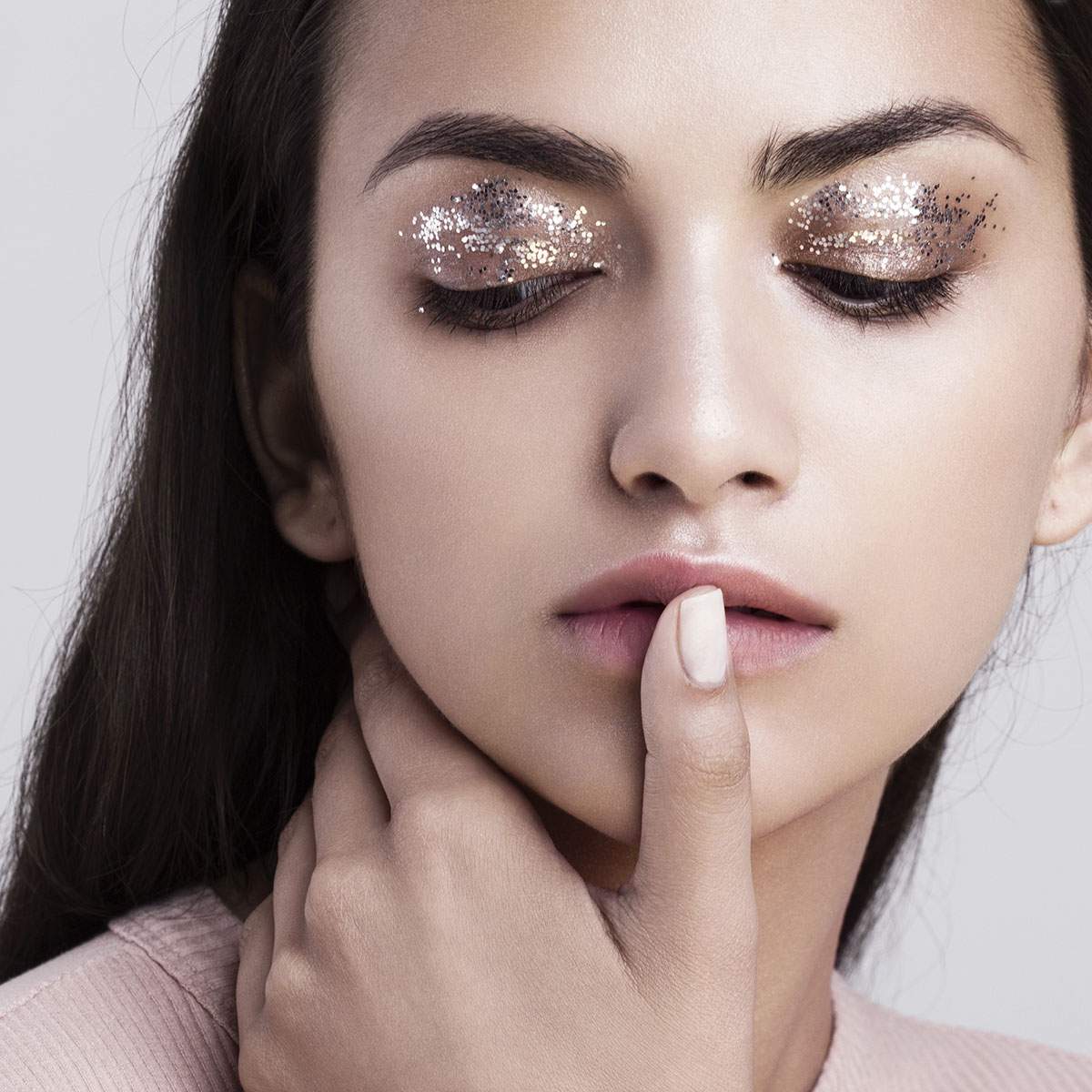 Step 1
Apply a primer. You can use one that's designed specifically for the eye area, or if you're in a pinch cream shadow or lip balm work just as well. This will help the glitter stick and prevent any fallout.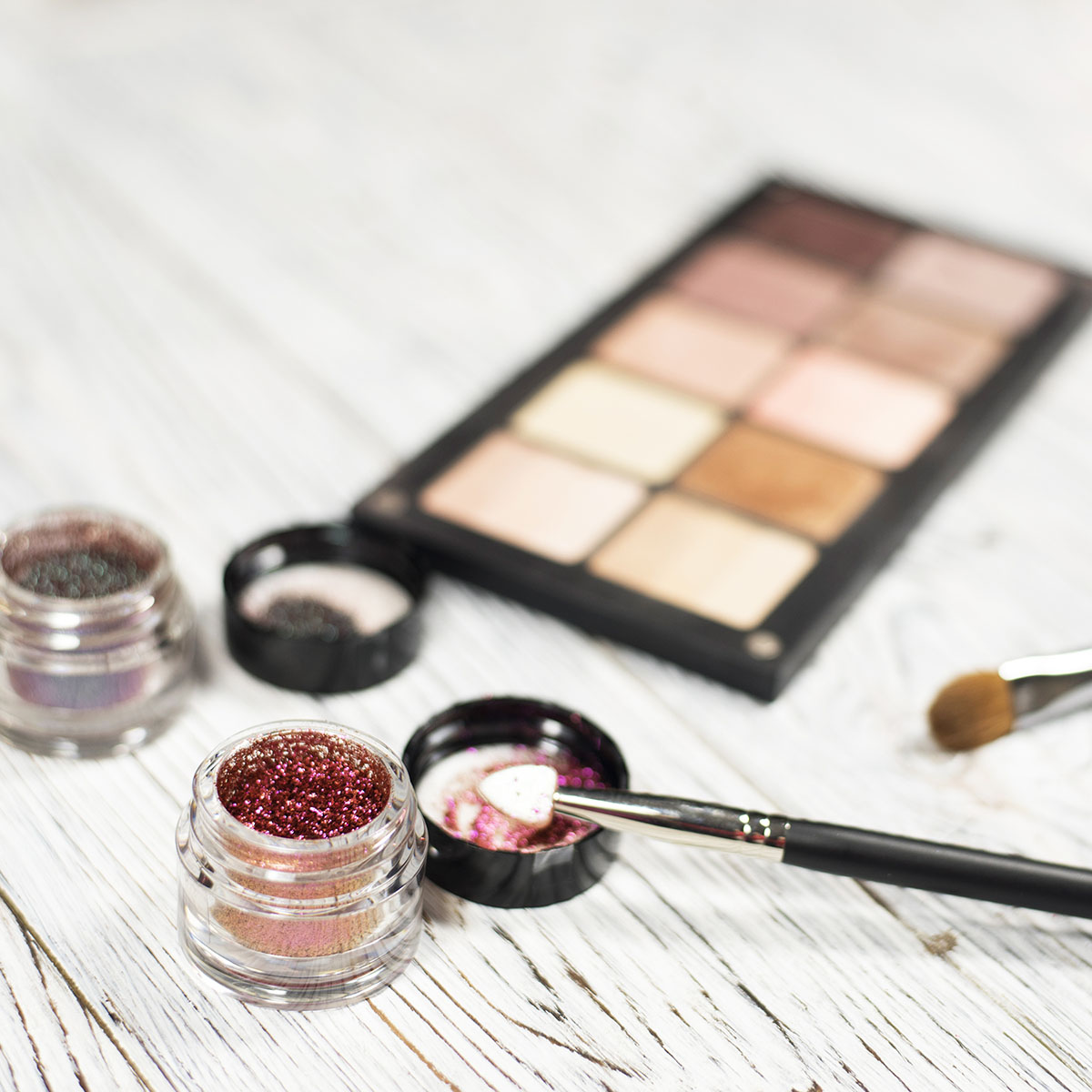 Step 2
Pat on glitter, don't sweep it on your eyelid. We recommend patting glitter shadows into place with a flat eyeshadow brush or simply using your fingertip. Your fingertips are perfect for applying glitter to a large portion of your lid. For a more precise application, opt for a brush or cotton swab to really get into the inner corner of the eyes or along the lash line.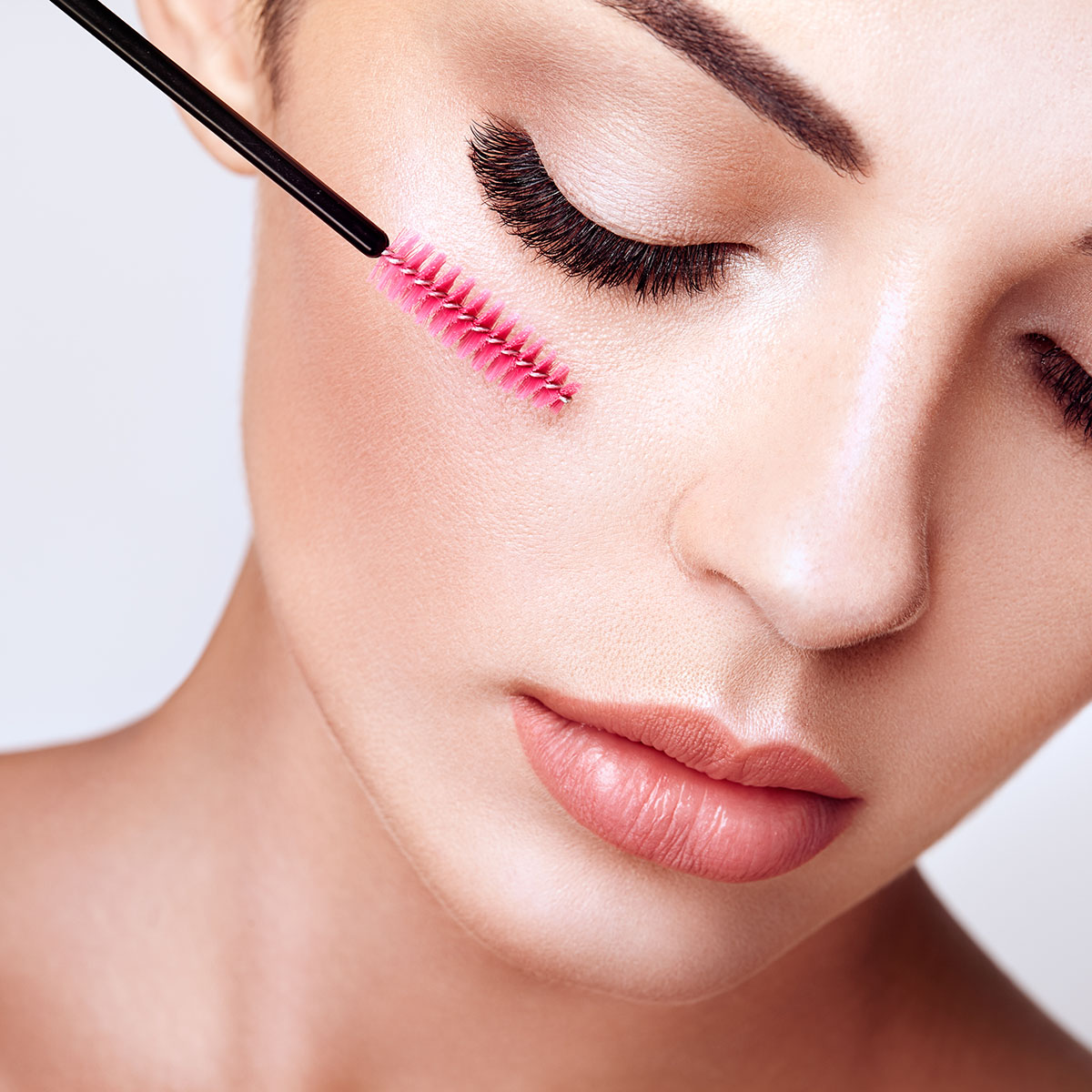 Step 3
Brush out your lashes. Before you apply your favorite mascara, brush out your lashes with a spoolie brush dipped in water to remove any loose glitter. This gives you a cleaner, more precise look in the end.
Step 4
Remove fallout. If you happen to get any loose glitter under your eyes or on your face, clean it up with some scotch tape. It's sticky enough to remove loose glitter without disturbing the rest of your makeup.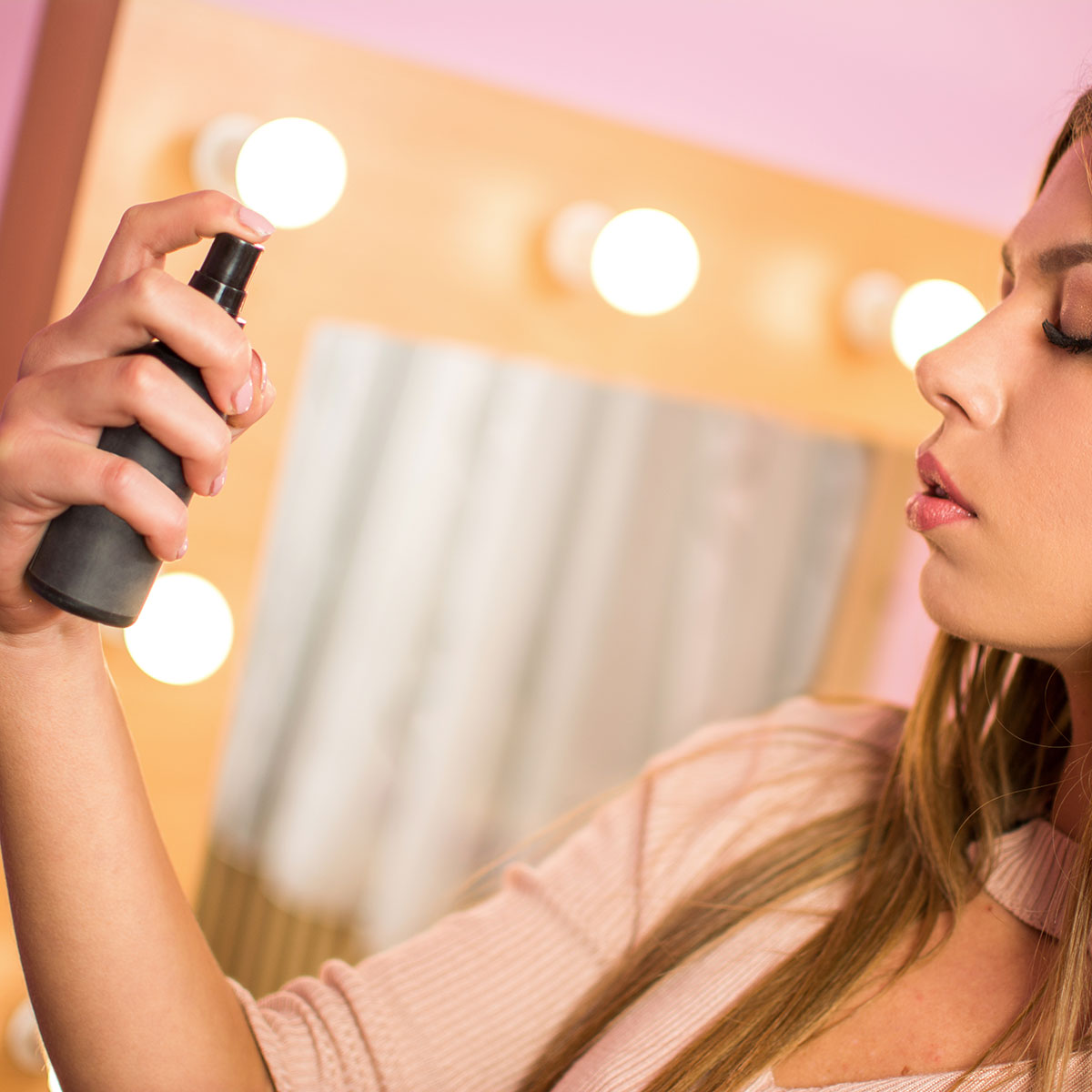 Step 5
To complete your look, use a makeup setting spray to prevent fading and fallout.
Now that we've gone over how to apply your glitter eye, check out some great product options: